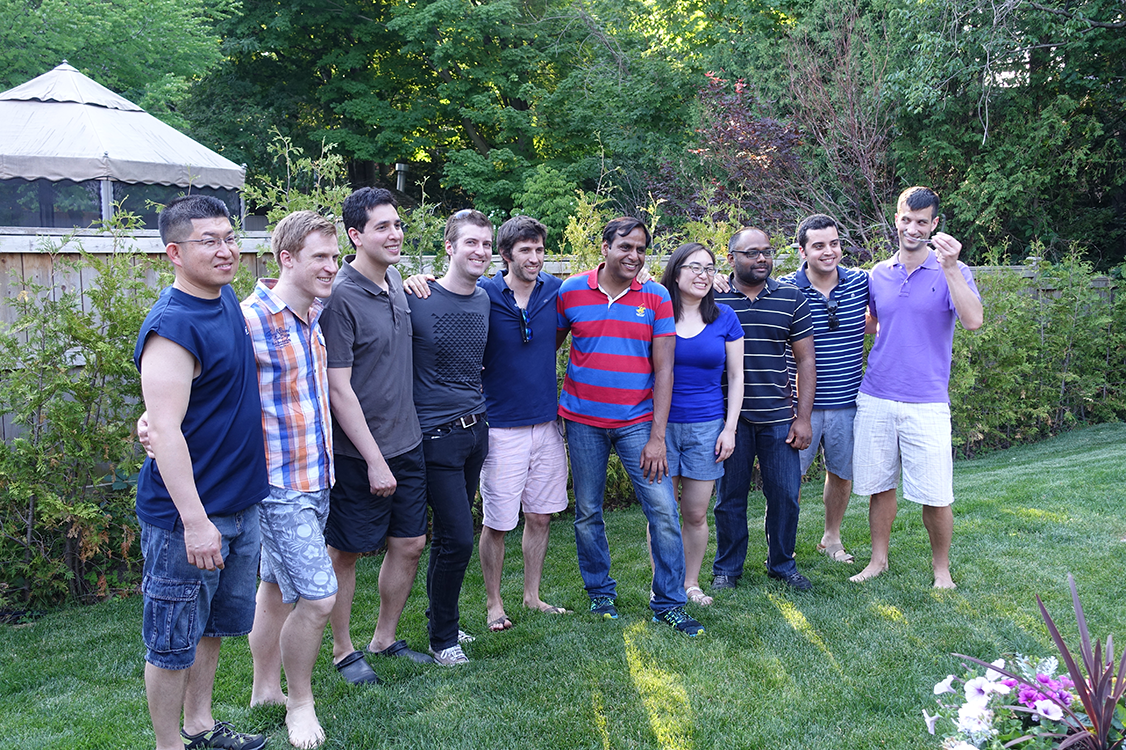 Description
We are a high volume liver transplant center, performing approximately 200 adult liver transplants per year. We are the largest living donor liver transplant program in North America with 50-70 living liver donations per year. Our program follows >2000 recipients in clinic, and maintains a waiting list of 200-250 patients, meaning that approximately 10-15 new patients are assessed for transplant weekly. Our transplant program includes innovative therapies including living liver donation for fulminant liver failure and extensive liver cancer, donation after cardiac death, and liver transplantation with normothermic perfused grafts.
We have four funded transplant hepatology fellowship positions. The trainees come for one or two years, depending on the future career goals for the fellow. We recommend a one-year fellowship if the fellow will return to a center that provides care for transplant patient, but is not performing liver transplantations. If the fellow aims for a future position in an active transplant center a two-year fellowship is advisable. Our fellowship positions are fully funded and a salary is provided. The fellow is required to participate 3-4 times per months in the in-house call of the Multi-Organ transplant service. Our fellowship curriculum involves weekly rotations between the in house liver transplant service, the liver transplant outpatient clinics, and protected time for research. The fellowship also includes participation in elective and emergency endoscopy for liver transplant patients. We will arrange for rotations in transplant related fields such as radiology, pathology, and imaging according to the fellows wishes and needs.
Research
Clinical research is an important component of the fellowship. We provide an extensive database including more than 2000 liver transplantations with liver 20 years of follow-up. A database manager as well as a statistician is available to assist with research projects. Our patient population includes many unique features, such as a large living donor population, patients with extensive hepatocellular carcinomas, large data sets for uncommon indications for liver transplantation. Our expectations are that the fellow completes one project in his/her first year and three projects in the second year.
Curriculum & Didactic Teaching
We offer a wide variety of education and teaching rounds. The following regularly scheduled rounds are held:
| | | |
| --- | --- | --- |
| Date | Frequency | Name |
| Mon 3 pm – 4 pm | Monthly | Pathology Meeting |
| Mon 3:30 pm -4:30 pm | Weekly | Fellows Education Meeting  |
| Mon 4 pm -5 pm  | Monthly  | Monthly Research Rounds |
| Mon 6.30 pm -9.30 pm | Monthly | Liver Transplant Journal Rounds |
| Tues 8 am – 9 am | Weekly | Live Liver Donor Imaging Review |
| Wed 8 am – 9 am | Weekly | Multi-Organ Transplant Ground Rounds |
| Thu 5 pm – 6 pm | Weekly | M & M Meeting |
| Fri 9 am – 10 am | Weekly | Listing and Management Meeting |
| Fri 10:30 am – 11:30 am | Weekly | Liver Donor Review Meeting |
| Friday 7.30 am – 8.30 am | Monthly | International Liver Transplant Rounds |
Invited Professors
(2023) Dr. Alfred Kow Wei Chieh, Associate Professor, Department of Surgery, National University of Singapore.
'The Future of Medical Education and Training in Organ Transplantation'.
(2023) Dr. Daniel Drucker, Mt. Sinai Hospital, Lunenfeld Tanenbaum Research Institute, Professor of Medicine, University of Toronto.
'The New Era of GLP-1 based Medicines '.
(2023) Dr. Keegan Figaro, Transplant Hepatology Fellowship.
'De Novo Malignancy Post Liver Transplantation'.
(2023) Dr. Valeria Mas, Joseph and Corinne Schwartz Endowed Professor , Surgical Sciences Research in Transplantation, Chief, Surgical Sciences Division, Department of Surgery, University of Maryland School of Medicine.
'Discerning the Molecular and Cellular Landscape of Human Transplanted Organs: One Cell at a Time'.
(2022) Dr. Richard Taubert, Hannover Medical School.
'Monitoring of Liver Allograft Dysfunction and Therapeutic Consequences'.
(2002) Dr. Roberto Hernandez Alejandro, University of Rochester.
'Liver Transplantation for Colorectal Liver Metastasis in the USA'.
(2017) Prof. Qin Ning, Department of Infectious Diseases, and the Director of the Institute of Infectious Diseases in Tongji Hospital, Tongji Medical College, Huazhong University of Science and Technology.
"Treatment Strategy for Chronic Hepatitis B".
(2017) Dr. Peter Zandstra, University Professor & Canada Research Chair, Stem Cell Bioengineering.
(2017) Dr. Michael Wolf, Professor of Medicine and Learning Sciences, and Associate Division Chief. 'Research for General Internal Medicine & Geriatrics'.
(2016) Dr. Herbert Gaisano, Senior Scientist, Toronto General Hospital Research Institute, gastroenterologist.
(2016) Dr. Michael Ison, Professor of Medicine (Infectious Diseases) and Surgery (Organ Transplantation).
"Study of Infection in Transplant Patients"
(2016) Dr. Atul Butte, Director of the new Institute of Computational Health Sciences (ICHS) at the University of California, San Francisco, and a Professor of Pediatrics.
(2016) Dr. John Fung, Professor of Surgery, Chief, Section of Transplantation, the University of Chicago.
(2016) Dr. William Chapman, Chief, Division of Surgery Chief, Abdominal Transplantation Section.
(2016) Dr. Peter Ghali, Associate Professor, Department of Medicine, Division of Gastroenterology, McGill University.
(2016) Marina Berenguer, Consultant Hepatologist at La Fe University Hospital, Valencia, Spain.
(2015) Pedro Baptista, Group Leader and Assistant Professor, Universidad Carlos III de Madrid, Wake Forest University School of Medicine, Zaragoza Area, Spain.
"Tissue and Organ Engineering"
(2015) Dr. Scott Friedman, Chief, Division of Liver Diseases, Icahn School of Medicine at Mount Sinai, New York, NY.
(2015) Dr. Christine M Cserti-Gazdewich, Transfusion Medicine Specialist & Consultant Hematologist.
(2015) Dr. Jean-Michael Pawlotski, Professor of Medicine at the University of Paris-Est, France.